October 23, 2015
Hurricane Patricia – Pacific Coast of Mexico on High Alert (e-Travel Technologies)
Travel One has already contacted all travelers and  travel arrangers affected by this storm.
e-Travel Alerts: Hurricane Patricia is an extremely dangerous Category 5 hurricane with potential to cause massive death and destruction to a large area of the Mexican Pacific Coast, including the tourist hot spots of Puerto Vallarta, Manzanillo and Acapulco.
Officials declared a state of emergency in dozens of municipalities in Colima, Nayarit and Jalisco states. The governor of Colima state ordered schools closed on Friday.
Officials are worried about the safety of people in the tourist resort of Puerto Vallarta, in Jalisco state, and in the nearby community of Bahia de Banderas, in Nayarit state.
Evacuations were under way in Puerto Vallarta, with officials taking people to 14 shelters, mostly in schools.
Patricia was centered about 145 miles (235 kilometers) southwest of the Pacific resort of Manzanillo early Friday and was moving northwest at 12 mph (19 kph) on a projected track to come ashore between Manzanillo and Puerto Vallarta sometime Friday afternoon or evening.
The hurricane will bring torrential rain and could trigger flash floods and mudslides. Warning of potential flooding from the sea and destructive waves.
Hurricane Warning in effect for San Blas to Punta San Telmo.
Hurricane Watch in effect East of Punta San Telmo to Lazaro Cardenas.
Tropical Storm Warning in effect East of Punta San Telmo to Lazaro Cardenas and
North of San Blas to El Roblito.
Many flights to and from Puerto Vallarta have been delayed or cancelled. There was no indication if flights would be cancelled over the weekend. Travelers are recommended to check with their travel provider on the status of their flight, if scheduled to travel to Puerto Vallarta, Manzanillo and Acapulco.
Sources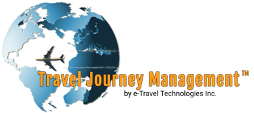 NOAA – http://www.nhc.noaa.gov/text/refresh/MIATCPEP5+shtml/231448.shtmlOAA
CNN – http://www.cnn.com/2015/10/23/americas/hurricane-patricia/
BBC – http://www.bbc.com/news/world-latin-america-34614864BC
AP – http://bigstory.ap.org/article/15762e3e9f9f4c328134706754a0eac8/mexicos-pacific-coast-braces-monster-hurricane-patricia
LA Times – http://www.latimes.com/local/lanow/la-me-ln-hurricane-patricia-flight-cancellations-20151023-story.html
---
If you would like to unsubscribe from the Daily Alerts and Special Broadcasts, please click here.
TRAVEL SMART… TRAVEL SAFE…
e-Travel Technologies Inc
Copyright, all rights reserved